Tuesday January 10th 2012, 7-9:30pm
The Center - 548 Filmore St
This evening is an exploration of the energy within each of us that ignites, sustains, and enables our individual Sacred Purpose to be fulfilled. It includes practices for engaging the feeling of purpose, and magical means of establishing a field that radiates and resonates our purpose around us and out into the matrix of space-time.
Get more deeply in tune with the layers of your energy field, and the potency of proper nourishment, movement, and breathing techniques to activate and empower your Self in giving your deepest gifts.
With special guests Master Chef Jillian Love & Yoga Educator Amber Zuckswert.
::: Location :::
The Center
548 Filmore St
San Francisco, CA
View Larger Map
::: Hosted by Adam Apollo :::
Adam Apollo has offered insights on consciousness development, physics, future technology, and planetary transitions at the White House, in a United Nations summit, and at conferences and festivals around the world. He awoke to a complete library of Sacred Geometry and Metaphysical knowledge at the age of 15, and spent many years afterwards teaching and integrating this information through developing deep personal magical and martial arts practices. After being invited to hold council with Indigenous Elders from around the world in private fire ceremonies, Adam Apollo helped to organize two prayer runs for world peace across the North American Continent, and smoked the White Buffalo Peace Pipe passed down 19 Generations from the White Buffalo Calf Woman. In 2005, Adam physically encountered a Galactic Ambassador from a starship, met Ambassadors from 73 Species of the Galactic Council through an Astral stargate, and recovered memories from several lifetimes before his journey to Earth.
More complete Biographical information can be found here: http://adamapollo.info/contact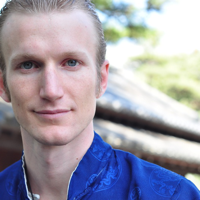 Company Websites:
http://JovanThunder.com
http://SanctifiedSolutions.com
http://VisionaryArtsFoundation.org
Personal Research Website:
http://adamapollo.info
:::